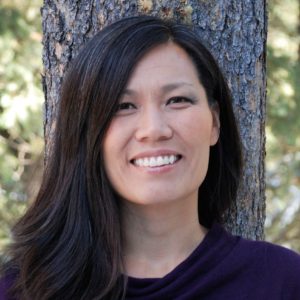 Crystal Young is a Master Habit Changer and Health & Lifestyle Leadership Coach. She is passionate about delivering powerful coaching that leads to lasting habit change for individuals, teams and organizations.
Crystal is qualified as a Certified Health Coach (CHC) and Certified Life Coach (CLC). She also has her Executive Masters of Business Administration (MBA) and over 15 years of Human Resources experience creating training programs, conducting facilitation, and guiding with performance coaching.
She enjoys providing a holistic approach incorporating Neuro-linguistic programming (NLP Certificate) and the Transformational Coaching Method (TCM with Health Coach Institute). Clients describe Crystal as intuitively empathetic, naturally calming, deeply insightful, and uniquely talented at motivating tremendous positive change.