Our Mission is to lead the Authenticity movement, converging human essence and human living.
Our Vision is to inspire billions of individuals and organizations to authentically lead to their greatness.
Together, we strive to fully harness the potential & creativity of each employee, empowering every team member to take personal responsibility, initiative, and lead. We ignite individuals and teams to become masters of their authenticity. It's an absolute honor to direct businesses and organizations along a clear path of realizing personal and business visions. We engage the most productive, innovative, human resources and inspire the culture of a company to perform at its authentic best.
Hi, I'm Darcy G. Shenfield, Founder and President at Authenticity Academy. Welcome to our site! If you've made it this far, I assume you're a seeker: Whether you're not satisfied with your life, know your organization can perform better, or have a hunch there is a saner way.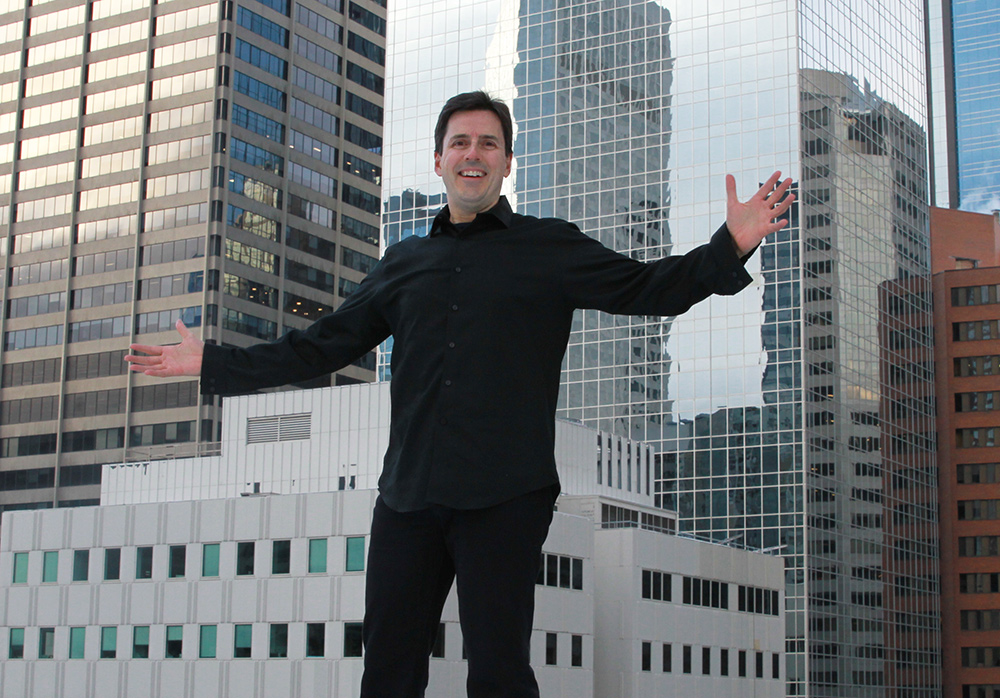 The first step toward a solution is looking directly at something and having the strength and honesty to admit it isn't what you want. That can provide the motivation needed to take action and ultimately carve out a better life and a higher functioning organization. That's something I find great joy and purpose in facilitating daily in our visionary leadership workshops and programs.
It all started way back when I first entered the corporate world. I remember feeling lost, underappreciated and that something was just plain off. The settling, hiding, and faking it just didn't sit right with me. Surely if businesses were footing the bill for entire salaries, they wanted an entire employee to show up and do the job? But that wasn't the case that I witnessed, instead I saw a breakdown in communication, employee engagement and optimally functioning companies and it sparked the mission and path I'm on and still evolving today.
What would happen if the whole person showed up at work?
Not just the part of the person that the boss wanted, the on-time, work hard, think clear and take action part, but also the feeling, creative and assertive part. This was my research question for my PhD at business school. My theory was twofold. First, the person would be more fulfilled and happy. Second, the organization's performance would increase.
If you have a whole person contributing, instead of a partial person, the result is increased organizational performance.
At Authenticity Academy, we've developed programs to bring the whole person to an organization, re-connecting each employee to their co-workers and their organization.
The impact is that the whole team is fully engaged, innovating, and performing measurably higher.
The comprehensive programs you'll find here bring teams together with a sense of identity and belonging, inspiring their best work. The exercises are a result of years of study, practical application, and a tireless iterative approach, fueled by sincere interest. It's stuff the team and I have drilled down to a science. With respect and awe, we see the greatness in others and help manifest their incredible potential.
That act of seeing and fostering potential becomes ingrained in the people we work with, and the end results are unified businesses and organizations built upon the strength of their valued teams working together.
This isn't some idealist kumbaya vision of a new corporate culture. This is a methodology for the fully functioning organization. Consider it jet fuel for optimal company results and greater employee alignment with corporate values and vision.
Surely authenticity and corporate goals aren't directly opposing forces? Imagine if they were harnessed, aligned, how many blockers would be eliminated – how much clarity and purpose could shine through. In our workshops and client relationships we get to witness the magic of this happening regularly. We see people light up, come back on-line and go on to do great things within their companies, lives, and bigger world picture.
Contact us today to activate your whole team.
Our Values – our commitment to ourselves and each other
Telling the truth
Authentic being and doing
Taking a leadership role
Enjoying what we do
Performing as a team
Developing a culture that nurtures people
Serving others through profits
Doing the right thing for the client
Innovating via advanced thought & methodology
Exuding appreciation and peacefulness
Read our White Paper:
3 Powerful Senior Management Methods for Transforming Disconnected Employees into Fully-Engaged Resources
Contact
800-390-1233
#414 1899 45 St NW
Calgary, AB, T3B 4S3